Research by MSIG Graduate Students 
________________________________________________________________________________________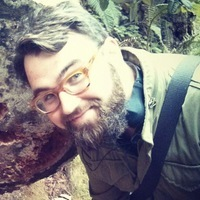 Ely Rosenblum
PhD candidate, Faculty of Music, University of Cambridge
Techniques in Location Recording – Art, Theory and Creative Practice in The Field
Techniques in Location Recording – Art, Theory and Creative Practice, examines the technological advancement of portable recording media in the 20th century. Through a series of archival and ethnographic research projects, I review the uses of these technologies by folklorists, ecologists, composers, artists and social scientists, pointing towards new medial techniques that benefit artists and critical media practitioners alike.
Many scholars trace the beginning of location recording to folklorists recording music and oral history. However, the work of many amateur recordists in other disciplines have contributed thousands of hours of recorded materials that can be considered the earliest forms of urban phonography and environmental fieldrecording. This dissertation begins by examining some of the earliest amateur recordings on acetate disc, wire, and magnetic tape, which often use creative techniques borrowed from broadcasting professionals and electroacoustic music, at the Smithsonian Institution, and Phono-Post: The Media Archeology of Voicemail an archival research project led by Dr. Thomas Y. Levin at Princeton University. As a visiting researcher at Smithsonian Folkways Recordings, I am analysing the recordings of Tony Schwartz, who Marshall McLuhan called "the guru of the electronic age" and Emory Cook, who recorded and collected hundreds of hours of folk music from around the world for his record label. This dissertation treats these historic phonographic artefacts as ethnographic materials. As part of this study of sonic ethnography, I am using archival sound recordings from the World Soundscape Project's Canadian Soundscape series and CBC radio broadcasts in relation to my own phonographic works, using sound to understand the changing landscape of maritime cities in Nova Scotia through the research project "Celebrating East and Central European Communities and Cultures in Cape Breton".
_________________________________________________________________________________________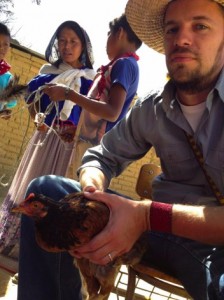 Nolan Warden, PhD candidate, Ethnomusicology, UCLA
Huichol Music, Wixárika Music: The Construction, Commodification, and "Piracy" of an Indigenous Identity
My dissertation studies the musical lives of the Wixárika (a.k.a. Huichol) people of western Mexico, the Grammy-nominated phenomenon of Wixárika musicians performing as "Huichol" people for non-indigenous audiences, and the role of anthropology in the commodification of Huichol identity. While said commodification generates income for the Wixárika people, and the resultant visibility may strengthen them politically, the process also supplants elements considered central to Wixárika culture. Musicians and artisans leave their homelands to pursue their craft, and their children often lose fluency in Wixárika language and "customs." The ritual triad of deer-corn-peyote is undermined as "selling culture" economically debases horticulture. The result implicates the ethnographic endeavor and questions the agency of both ethnographers and their subjects to extricate themselves from the capitalistic circumstance in which they interact. This project historically and reflexively examines such interactions, investigating whether sustainable modes of ethnography are even attainable.
_________________________________________________________________________________________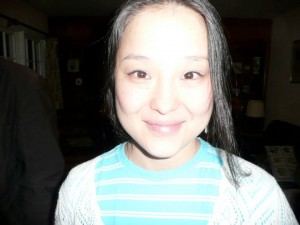 Fatima Sartbay, PhD Candidate, Anthropology, University of Wisconsin – Madison.
Resiliency of Shamanism: Study of Moldo – Ayim (Elder Healer Women) in Kyrgyzstan
Fatima Sartbay's dissertation examines the oral narratives of Central Asian cultures as stories that discuss the Sufi shamanic faith of Kyrgyz. While only a few sources discuss the importance of oral narratives in influencing the Islamic faith of the natives, the anthropological scholarship has largely limited research to the written sources of the Qur'an, the Hadith (Prophetic sayings) and the teachings of official Muslim clergy, by underestimating the influence of oral narratives in shaping and transmitting the Islamic faith of the believer. This privileging of written sources over oral narratives has also resulted in the devaluation of the indigenous religious ideology of Central Asians assumed to be connected with Islamic fundamentalism. Nonetheless, this dissertation argues that the ideology of Islamic fundamentalism is not compatible with the indigenous form of Islam in Central Asia, the birthplace of Sufism, since Central Asian "folk" or "popular" Islam is connected with totemic beliefs that comprise of oral narratives that represent animals as pious Muslims.
_________________________________________________________________________________________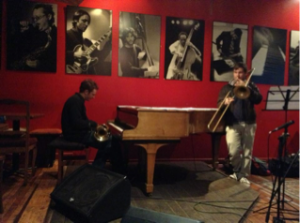 Alex Rodriguez, Ph.D. Candidate, Ethnomusicology, UCLA (pictured with Jonah Levine in the jazz club Thelonious in Santiago, Chile)
Listening for Jazz Space From Three Peripheries: California, Chile, and Siberia
This dissertation project explores how jazz music is performed, interpreted, and circulated across vast distances. The research involves ethnographic fieldwork at jazz clubs in three cities: Los Angeles, USA; Santiago, Chile; and Novosibirsk, Russia. Each club is a space in which the local jazz community gathers, and also a node in globally circulating networks of  jazz musicians, recordings, and discourses. Musicians in both Chile and Russia have described their music as a means of building bridges; it is useful to use this spatial metaphor to better understand these improvised musical practices and the spaces in which they take place as deeply meaningful activities. By setting out to hear jazz from three distant settings that hardly register on the "map" of most jazz enthusiasts in the United States and Europe, this project aims to dramatically broaden how we hear the music's vibrant present moment.
_________________________________________________________________________________________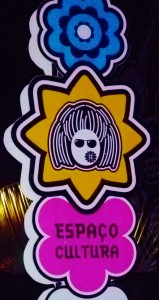 Falina Enriquez, PhD Candidate, Anthropology, University of Chicago
Composing Cultura: The Semiotics of Musical Locality in Northeastern Brazil
My research intersects methods and theories from linguistic anthropology and ethnomusicology to investigate the primarily government sponsored music scene in Recife, Brazil. My dissertation compares how musicians and government bureaucrats collaborate to produce discourses of cultura [culture]. Cultura, as a mode of democratic participation, derives from national discourses of cultural citizenship and multiculturalism, while also converging with more local goals such as transforming Recife into the cultural and economic center of the Northeast. I demonstrate that despite the state's promotion of the music scene as inclusive and democratic, local actors' (meta)musical activities reproduce and, in some cases, challenge discourses which hierarchize the social order through ostensibly "objective" aesthetic ideologies. As I develop my dissertation into a book, I am focusing more on how the increasing regulation and bureaucratization of the cultural industry in Pernambuco is producing new forms of subjectivity which stem from globalized discourses of neoliberal entrepreneurialism.
_________________________________________________________________________________________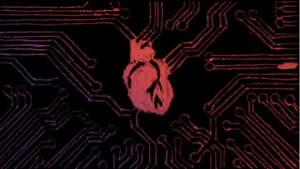 Nick Seaver, PhD Candidate, Anthropology
Intel Science and Technology Center for Social Computing
University of California, Irvine
Computing Taste: The Making of Algorithmic Music Recommendation
The growth in digital music circulation has been accompanied by a growth in services designed to filter, classify, and recommend music for listeners. These systems — such as Pandora, Spotify, and Beats Music — play an increasingly large role in contouring cultural life online. Critics of such systems often suggest that the rigidity of algorithms and the subjectivity of musical taste are opposed, making the application of the former to the latter a kind of technical violence. In this project, I examine how the developers of these systems at a number of sites in the US imagine and mediate between popular conceptions of taste as subjective and computation as objective. As these imaginings are built into influential infrastructures, they are an urgent concern for people interested in how music circulates online.
The image is a screen capture from a recent promotional video for the new Beats Music service.
_________________________________________________________________________________________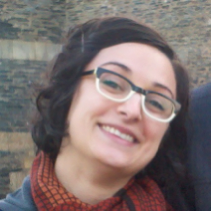 Siv B. Lie, Ph.D. Candidate, Ethnomusicology, NYU
The Cultural Politics of Jazz Manouche and Romani Representation in France
My project investigates the cultural politics of jazz manouche, a musical genre named for the guitarist Django Reinhardt and the Manouche subgroup of Romanies ("Gypsies") to which he belonged.  In the decades following his death in 1953, Reinhardt and the practice of jazz manouche became symbols of cultural identity for many French Manouches, as well as for French national patrimony.  My project examines whether jazz manouche is an economically productive, politically empowering, and community-building practice for Manouches, especially in light of the widespread discrimination Romanies face in France.  Building on studies of Romani identities in the context of assimilationist France, and drawing heavily on my own ethnographic fieldwork, I analyze ideas about ethnic and national belonging as they are articulated through music and discourse about music.